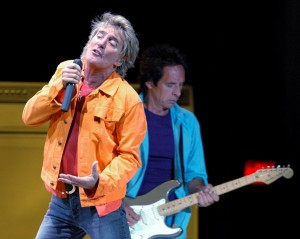 Arizona is famous for seasoned low-riders and classic cars. With tons of car shows being hosted in the deserts surrounding areas it's hard to make an event stand out like Dayton's on a candy coated Caprice. But what if you add heavy hitting hip hop recording artists, Southwest's best low-riders, and over 20 car and bike clubs to the mix? Now this ordinary car show becomes a must-see event. The 1st Annual Low-rider Car Show and Concert is doing just that. Every so often that classic Caprice with that bangin' system seems to roll back into town. It just so happens to be coming to Tucson.
This month Sunday June 24th, 2007 at the Tucson Convention Center is where this excitement will take place. This is no ordinary concert, this is a national event. Getting buzz across the coast, this concert is getting radio play and notice across the Southwest. With live performances by UNK, Baby Bash, DJ Kane from the Kumbia Kings, MC Magic, Hotrod from G-Unit, Cinque from the Manup Squad, and No Remorse; this lineup is sure make attending this event a no-brainer.
Coming from the ATL, UNK will be performing his chart breaking hits "Walk it Out" and "2 Step" off the heavy hitting album Beat'n Down Yo Block. If that wasn't enough, Baby Bash will be tearing up the stage with all his hits. Also G-Unit's own Hotrod will be live in the house performing his hit "Be Easy." The Green Beat will be covering this concert for exclusive interviews and coverage of the entire show.
Over 20 car and bike clubs will be at this all ages indoor event. Children 10 years of age and younger get in free. A booth with Adventure Girl, Boy Dora, and Diego will be available for the kids.
On show will be the classic cars of yesterday and the supped out whips of the future. Don't sleep on this event and buy your tickets early. Be sure to listen to Tucson's Hot 98.3 for more show details and on how you can win free tickets to this event. Tickets are $24 in advance and $29 at the door. Tickets are available at the T.C.C., all Ticket Master Locations, and TicketMaster.com
Attention all car, truck, and bike clubs: To enter clubs or vehicles into the show please email [email protected] or call (602) 405-9919 For Artist Performance email [email protected] Booths email [email protected]
Transportation provided by Top Notch Limousines (520) 979-0167 www.topnotchlimos.net
For more information be sure to check online at www.myspace.com/2007tucsoncarshow or www.dagreenbeat.com for exclusive coverage on this event. Coverage by Latin Affiliated, XPOZ Magazine, and www.dagreenbeat.com
Andrew Bess June 2007
Tucson Car Show and Concert at the Tucson Convention Center June 24th, 2007